Mustard Seed
---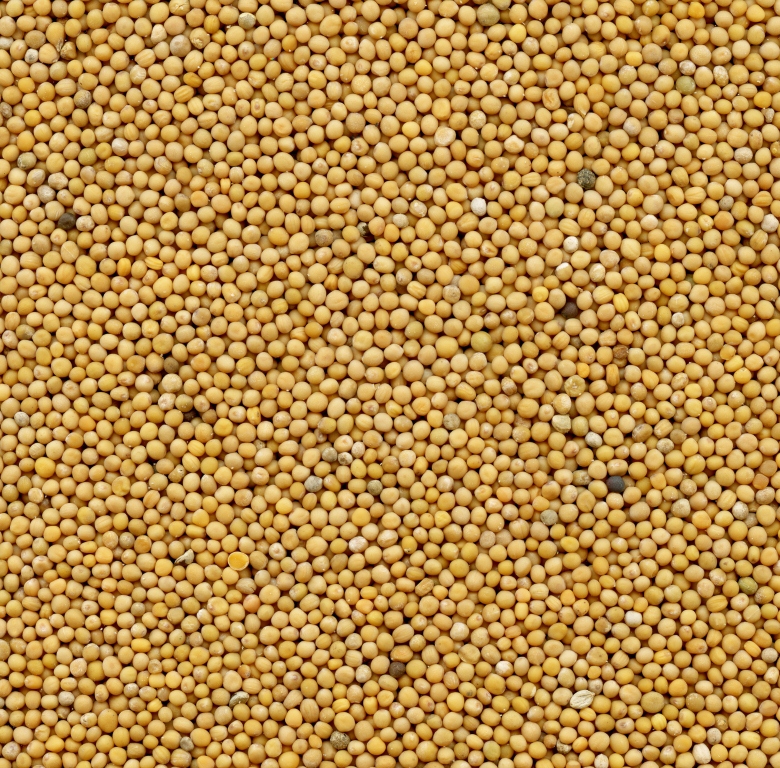 Mustard Seeds Specification

Products

Description

Origin

Mustard Seeds

Specifications
1. Moisture: 12% max.
2. Purity: 99%.
3. Foreign matter:0.1% max.
4. Damaged, discoloured:0.5% max.
5. SS, Slight damaged: 0.5% max.
6. Splits: 0.1% max.
7. Admixture of other varieties: 1% max.
8. Other edible seeds /grains: 0% max.
Packing: 25kg in jute pp bag.

Myanmar
Ukraine
Canada

Shelf Life

Load Ability


2 Year

14 MT In 20
26 MT In 40
Mustard seeds are the small round seeds of various mustard plants. The seeds are usually about 1 to 2 millimeters (0.039 to 0.079 in) in diameter and may be colored from yellowish white to black. They are important herbs in many regional foods and may come from one of three different plants: black mustard, brown Indian mustard, or white.
Medicinal Uses
During middle ages, it is thought to induce abortions and to ward off evil energies.
It is said to have many properties to treat high blood sugar, migraine, headache, bacterial and fungal infections and gastric ulcers.
Bay oils are used for bruising and sprain.
Bay leaves are reported to be anti-inflammatory, anti-oxidant, anti-fungal and anti-bacterial.